Tim Reis and Ana Paula Palacois will be walking on custard at the Astonishing Science Weekend in Butlins (Bognor) from 15th-17th April.
You can get some idea of what will happen at the Astonishing Science Weekend, from the video below.
Last year Tim and Ana Paula did a similar demonstration at Butlins Minehead, which had about 4000 visitors. They were helped out by final year students: Lauren Archer and Sophie Bennett.
Lauren Archer walking on custard at Butlins Minehead.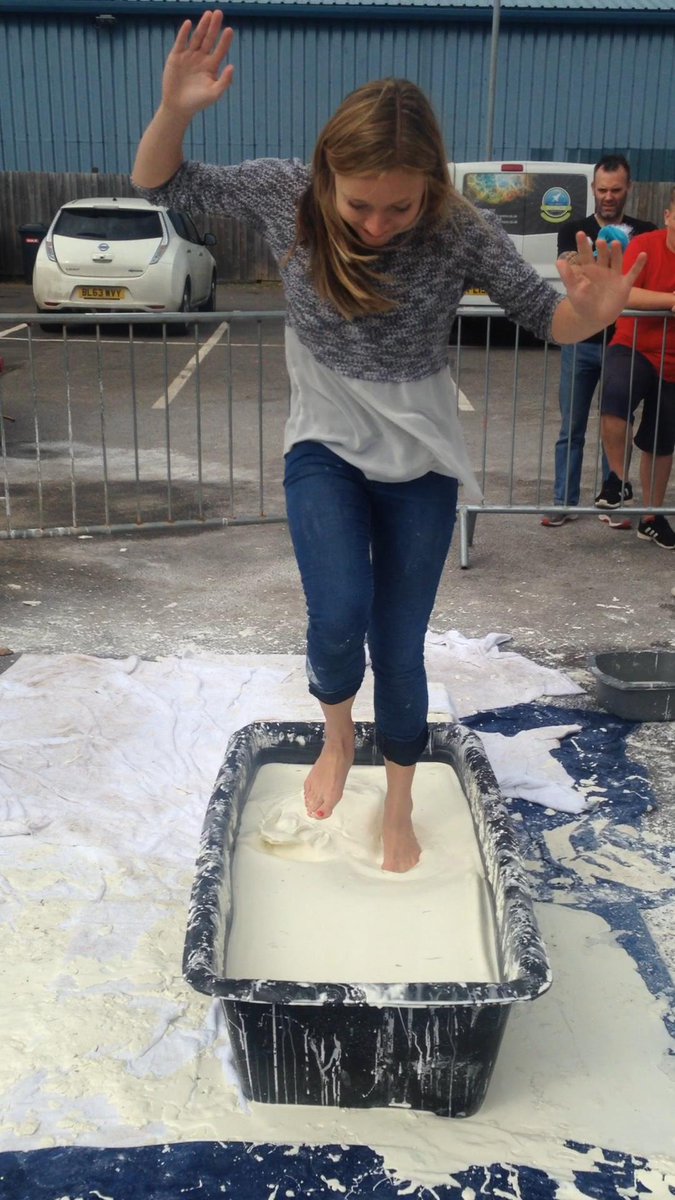 The video below shows a dynamic demonstration of walking on custard.